Driver's Education (Blended Format)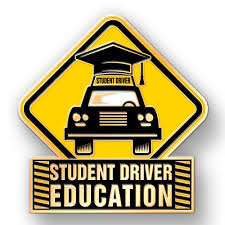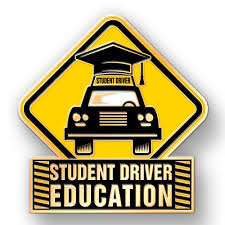 sold out
Driver's Education (Blended Format)
Course will begin June 1, 2019
(Please note this is a non-credit course and completion cannot count towards graduation)
$450 Online & Simulation Only (Simulator dates are: June 18-21; June 24-27 9:00 am - 1:00 pm) Students will be given a sign up link to reserve their 1 hour time slots. Students will need to complete 5 hours of simulator training to be awarded a certificate.
$800 Entire Course including 6 hours of behind the wheel training AND the Pennsylvania Driver's Test administered.
ONLINE COURSE CURRICULUM
•Decision making and driver communication, Risk Reduction, Defensive driving and accident avoidance Techniques, Driving in different environments, PA laws, Safe use of Technology
SIMULATION CURRICULUM
•Basic motor vehicle control, Driving in different environments, Decision making (understanding S.I.P.D.E), Changes in road or weather conditions, Application of techniques learned from online training, Following speed limits and laws
BEHIND THE WHEEL TRAINING
•Decision making skills, Exposure to a variety of road landscapes, Obeying sped limits and safe following distances, Driving in different weather conditions, Implementation of risk reduction process (S.I.P.D.E), Skills required to pass road test
DETAILS FOR BEHIND THE WHEEL TRAINING
By obtaining the 30 hours on online and blended instruction plus the 6 hours of behind the wheel training, students may qualify for an insurance discount and possible senior license six months early. Please contact your insurance representative to find out if your insurance carrier offers any discount.
Garnet Valley has partnered with A & B Driving School and is now able to offer the Pennsylvania On the Road Skills Driving Test, under the guidelines of the Pennsylvania Department of Transportation, Pennsylvania Department of Education and the cooperation of Garnet Valley School District.

Requirements:

A) Those under 18 years old must continue to wait six months after obtaining their driving permit before they are able to apply for their license. This is the time for parents to get our new drivers as much behind the wheel experience as possible. The state requires 65 hours and the parent must continue to sign a form stating this was completed.

B) Students must complete the entire online and simulator portions of this course.

C) Students must complete 6 hours of Behind the Wheel training with A & B Driving School. The student must have a valid driver's permit to take the Behind the Wheel lessons. In the last half hour of the required 6 hours, the Driving Skills test will be administered. There are no additional fees for this service and PARALLEL PARKING IS NOT REQUIRED; we will be focused on observing the road rules and safety.

D) All guidelines set by the State of Pennsylvania must be followed by A & B Driving School. Our goal is to ensure all students that we issue a driver's license to are ready to enter our road systems safely on their own.

E) A & B Driving School instructors will make every effort to work with all students to adapt to both their after school commitments and work schedules. As a reminder to all parents, the process of preparing our teens to enter our highway system is very serious and during the six month waiting period experience is needed. Please do your part in both working with your teens and also setting a good example by practicing responsible safe driving habits yourself.